HERE
is my hair (excuse the cringey selfie). I've loosely straightened it here, because it adds shine. My hair gets quite dry (I bleach it) so I'm forever obsessed with finding products and secrets that can restore shine and gloss. This means I use a
lot
of products. E.g. leave-in conditioner, heat protection serum, hair spray, shine spray, overnight rescue leave in conditioner, general serums, volume powder, etc... I love trying products! (Hence the blog). Even shampoo and conditioner can cause build up. Unhappy face.
Product build up can create limp, dull, lifeless, heavy hair and even cause the dreaded split ends (don't get me started).
So how do we get rid of this build up? Obviously, deep cleansing shampoo. But I said before, I have really dry and treated hair and don't want to damage it anymore. Look for "clarifying" shampoo if you don't mind this method, but try not to use more than once a week. Normal shampoo does get rid of some build up but I try not to wash my hair every day for the same reason (more on this later).
Apple cider vinegar
If you've heard of "No-poo" many nature-loving beauty girls use this stuff instead of conditioner (I tried it for a while too).
How?
use 1tbs apple cider vinegar (I use more as I find it more effective, so experiment with your own hair) in 1 cup of water to rinse (I do this after my conditioner instead of instead as I've found this has better results for dry hair).
+ve - gets rid of build up (not as effectively as baking soda, see below)
+ve - makes hair shiny too (closes the cuticle)
-ve- my hair does smell slightly too much on vinegar right now, maybe I used too much?
Baking soda
This stuff is the best way to get rid of build up. Although it's really alkaline so it's a bit harsher on the hair than apple cider vinegar. Use it once a week. Thing is I'd use this if my hair wasn't super dry but it strips the natural oils from your hair too (shampoo does this too, but not so much). If this isn't a problem for you, simply mix 1tbs of baking soda with your shampoo in a cup before shampooing your hair. I recommended balancing out the PH of your hair with an apple cider rinse (see above) when you choose this method. It actually really helps the dry-ness after baking soda is used.
The great thing about apple cider vinegar and baking soda compared to clarifying shampoos is that they're way more natural and don't contain the harsh chemicals found in clarifying shampoo.
Do you guys find product build-up a problem? What do you use? Have you tried anything mentioned above? Let me know! xD
I've done quite a lot of research on this and tried different methods so If I've rushed it through or you have any questions, just ask me!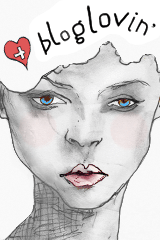 I follow back all beauty or fashion blogs :)